Two saints, both called St. Nicholas, are associated with Myra . The first "Saint Nicholas of Myra" was born in Patara in the 3rd Century AD. Patara was at the time one of the most important cities in Lycia during the period of the Roman Empire. He became Bishop of Myra (present day Demre) at a young age. It is Nicholas' life and deeds which gave rise to the character of Father Christmas or Santa Claus. Nicholas was particularly well known for his acts of kindness, especially towards children. One account recalls three daughters, whose father was too poor to be able to afford a dowry. This would have resulted in the girls being sold into slavery. However, three bags of gold appeared in stockings in mysterious circumstances, thus sparing the daughters their fate. In many northern European countries, St. Nicholas day is celebrated by children leaving shoes or stockings out overnight, to find gifts in the morning.
His church, several times renovated, has become a popular place of pilgrimage and an important tourist destination. It is now protected as a museum, particular highlights of the church include the magnificent vaulted rooms and a small gallery nearby with the remains of some well-preserved mosaics and frescoes.
The second Nicholas was born in the late 5th Century in the hills above Myra (Demre). His parents presented him to his uncle at Akalissos, who called the child a 'servant of God' and marked him out for a religious life. Already at an early age he was reputed to have performed miracles. At this time several communities had grown up alongside churches and monasteries in the hills above Demre. Nicholas was ordained priest and placed in charge of a newly built church at "Holy Sion".
He travelled extensively during his life and several miracles were attributed to him on these travels. On one occassion he returned to Myra to discover a plague had ravaged the land and blame was placed on Nicholas. He was rescued by villagers from his home area. Maybe to thank the villagers, maybe to celebrate the end of the plague, Nicholas went to Tragalassos and sacrificed a pair of oxen for a feast. From there he journeyed to Akalissos to visit the monastery of Saint John and the graves of the late archimandrites Sabbatios, Nicholas (his uncle) and Leo and then to all the holy churches nearby, offering 16 oxen in sacrifice. He also visited the church of Saint George in Plenion.
Over the centuries, with the rise of Islam as the dominant religion in Lycia, the Christian communities in Lycia died out and the churches went into disrepair and ruin. In recent years archeologists have started to search the area for some of long-forgotten and often overgrown churches. Most have now been found, some in very good condition. One of the more impressive is completely carved from one massive rock monolith, others contain remains of beautifully carved stones and pillars, others remains of frescoes.
Our tour takes in most of the more important sites some of which involve quite long walks to reach the churches which are mainly located far from good roads. Generally we follow ancient routes, some are paved roads now used only by goatherds. We use vehicles where practical and necessary for support. Although some of the walking is in shady montane forests, sections cross open hillside pastures (yaylas). In Spring the yaylas and forests are full of flowers, in autumn the forests are a mass of gold and brown colours and the air cool. Summer is too hot to walk comfortably. Although the aim of the trip is to see the archeological treasures and the natural beauty of the Demre hinterland this is achieved by walking on average about 5 hours per day, much of this on steep, rugged paths.
Accommodation Although you will need to carry a change of clothes, waterproofs and other personal items there will be an opportunity to have a clothing resupply and on one or two days a vehicle transfer for your equipment will be possible. We will be walking between 5 and 7 hours every day (including breaks) and the walking varies greatly from rough, steep paths to forest tracks, stream crossings and the occasional short sections of tarmac. Several days involve height changes of around 1000m and a reasonable fitness is required.
Programme
Arrive in Antalya. Private transfer to a small guest house located near Demre. If time allows we take a short walk to visit the well-restored tower of Ision dating back to around the 3rd Century BC.
Drive into the hills where a short walk takes us to Alakilise, the ruins of a once big church, sections of which are still well-preserved, from there we walk down a valley past minor ruins to a climb up to the site of Turant. This was an important location with a variety of ruins including an extensive necropolis and several chapels. Our return to the guest house takes us down a well-used goatherd trail in a pleasant valley.
Starting from the guest house we climb up to the ancient site of Bademli with a variety of ruins including a chapel. We continue to Belos, a superbly located site on the Lycian Way with some well-preserved sarcophagi, a fortress dating back to the Greeks and the remnants of a chapel. Depending on time we either walk down to the Beymelek Lagoon or towards Finike where we get a lift back to our guest house.
We now transfer to a high quality hotel in Demre. The morning will be spent exploring the famous ruins of Myra. In the afternoon we. Drive down the dramatic Demre gorge visiting Derekoy church ruins before proceeding to Dereagzi church.
We drive back into the hills to walk through shady forests up to the exceptional monolith church of Alacahisar. Before leaving the area we have time to visit another important site - Asarcik.
We first drive to Andriake just outside Demre. This was the port for Myra. Many Roman ruins here are well-preserved. Our final walk takes us from Andriake to Sura famous in the ancient world for its oracle of Apollo. In later Roman times two churches were built near the oracle. The ruins of the oracle and two churches are still visit. In the afternoon we will have plenty of time to see the St. Nicholas church in Demre.
After breakfast we transfer to Antalya with free time to explore the old town of Kaleicin. Transfer to airport.
The programme is available as a private trip all the year round, contact us for more details. Or join one of our scheduled trip departure dates.
Prices:
Included:
All museum entry fees
group transfers as per the itinerary
guide
accommodation is in en-suite twin-bedded rooms
all breakfasts and lunches
3 evening meals in the guest house
Excluded:
luggage transfers and other transfers such as late arrivals / early departures
breakfast and lunch on the first day, lunch and supper on the last day
extra drinks
tips
Purchase detailed guidebook and map to the St. Nicholas Routes.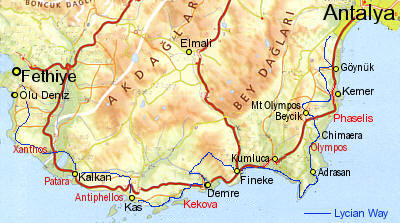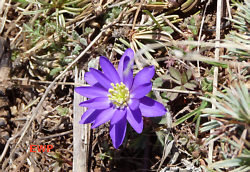 Nature Gallery

Walking near Alakilise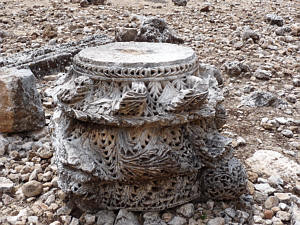 Alakalise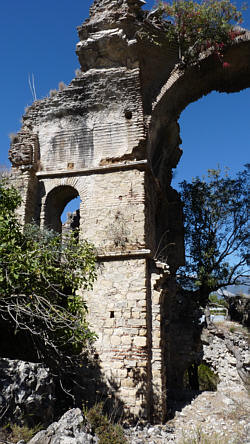 Dereagzi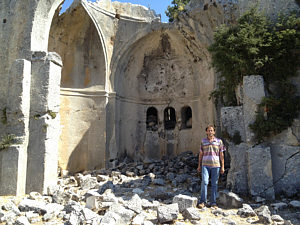 Monolithic Church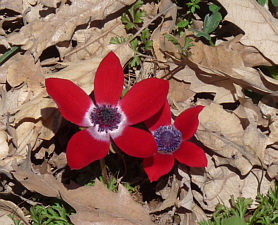 Spring Flowers