A unique look at the magnificent wildnerness of Lycia through the eyes of our guide, Christian Kollinsky, a trained biologist and local wildlife expert. The programme involves several walks, some quite long. It is partly based at a very comfortable mountain lodge located in Beycik village at an altitude of 800m below the precipitous south face of Mt Olympos - Tahtali 2365m and partly at a simple hotel beautifully located by a river in Adrasan Bay just a short stroll from the beach.
Lycia has the highest biodiversity in the Middle East. There are 1800 species of plant and it is a refuge for endangered animal species such as the Monk Seal and Loggerhead Turtle. We will try to show you some of the fascinating diversity and beauty of the area.
Although some of our tours follow the justifiably popular Lycian Way, two of the walks are well off the beaten track. Only a lightweight daypack need be carried and each evening we will return to our base.
This trip is almost identical to the "Lycian Wildlife Trek" but the base location changes part way through the trip and the programme has been slightly re-arranged. Olympos Explorer is for those who love the sea.
Programme
Arrive in Antalya. Transfer to the hotel in Adrasan (1hr 45min).


The Gelidonia PeninsulaTransfer (20min) to the starting point. We hike along a pleasant forested trail through fine coastal scenery passing bays and Roman ruins to reach the beautifully situated Gelidonia lighthouse. The route then twists and turns amongst limestone crags, sometimes under pine trees and sometimes on open slopes. A population of the endangered Mediterranean monk seal (Monachus monachus) is reported to inhabit the wild coast below. We climb a ridge with good views over the peninsula with its surrounding islands then continue through woods to the beautiful Adrasan bay. 5-6 hours walking, 400m of ascents.


Boat Tour and Hiking North of Adrasan there is a wild stretch of coastline with many remote bays, some only accessible by boat. We will explore the area landing on a remote beach. There will be several opportunities to swim and lunch will be served by the crew of the boat. Whoever wants to hike can walk along the coast trail from Adrasan and meet the boat group in one of the bays. We return by boat to Adrasan


Olympos, Çıralı Beach and the Chimaera A short transfer to the ruins of Olympos. Olympos was one of the most important cities of Lycia, because of its strategic position at the coast. We have time to explore the ruins and enjoy the rich wildlife in the area including the colourful kingfisher hunting by the nearby streams. Then we walk along the beach to Çıralı, a small coastal village set amongst fruit orchards with a beautiful beach. Here between May and September the endangered sea turtles (Caretta caretta) come onto the beach to lay their eggs. We walk through the lush gardens of the village with groves of orange, lemon, apple, plum, pomegranate and apricot trees. A short ascent takes us to Yanartas (the burning stones), where, according to Homer's legend, the Chimaera, a terrifying, fire-breathing monster is said to have lived.

After lunch we continue up the trail then down into a wooded valley. We cross and follow streams to Ulupinar, where several springs feed into a single river. Return to Adrasan with time for a final swim. 5 hours walking, 400m of ascents.



Mount Tahtali A very early start for our transfer (60min) to Yayla Kuzdere village. A long beautiful ascent through ancient mixed forests, past meadows and springs with chances to spot or hear bird species like Ruppell's Warbler, Hoopoe, Middle Spotted Woodpecker and others takes us to the saddle below Tahtali (Mt Olympos, 2365m). Along the way, you can admire rare specimens of ancient cedar of Lebanon as well as old juniperus trees, cypress and hop hornbeam. A beautiful forest trail takes us down to our new location - a comfortable, beautifully located hotel in Beycik. Your luggage will be brought here for you. 6 hours walking, 700m ascent. Evening slideshow: Flora & Fauna of Lycia.


Laodikeia Starting from the hotel we gain a forest track high on the slopes of Tahtali. Along the way there is a superb panorama of the sea, the Adrasan peninsula and Beycik. We now descend to the ruins of the ancient Roman city of Laodikeia. The city was situated in a spectacular place, above a rock band on a steep slope at 1000m altitude. In the hidden ruins we can search for the Agora (meeting place), old doorways, and cisterns. On the return journey to our lodge we stop for lunch by a beautiful spring then follow shepherds paths passing ancient cultivation terraces overgrown by a variety of trees and bushes, like the carob tree, myrtle, kermes oak and olive tree. 5 hours walking, 250m of ascent.


Üc Oluk Yayla (Üc Oluk mountain pasture).This tour starts from the lodge to the east of Beycik. We walk through forests with red and black pine to reach a small mountain pasture with a giant oak tree. We continue along shepherd paths to ascent through pine, cypress and cedar forests to the mountain pastures of Üc Oluk. Here in summer nomads set up their tents with herds of sheeps and goats. On the mountain pastures a rich flora with many species of lilies, orchids, sunflowers, anemones genistas and many others can be found. We hike through the pastures to a scenic place where we have organized a typical Turkish picnic for you. Later transfer to Beycik 5 hours walking, 500m ascent.


If we have time we will visit a beautiful situated yayla (small mountain farm) in Beycik to see how a Turkish sheperd farmily lives. Opportunity to buy goat cheese. Transfer to Antalya airport.
The programme is available as a private trip all the year round, contact us for more details. Or join one of our scheduled trip departure dates.
Prices:
Included:
Olympos, Chimaera and Göynük Gorge entry fees
group transfers as per the itinerary
guide
accommodation, mainy en-suite twin-bedded rooms
all meals
Excluded:
luggage transfers and other transfers such as late arrivals / early departures
breakfast and lunch on the first day, lunch and supper on the last day
extra drinks
tips
Purchase detailed guidebook and map to the Lycian Way.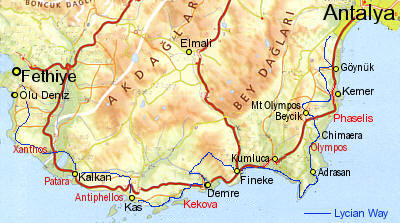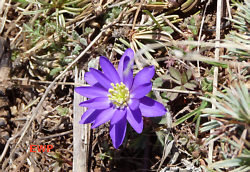 Nature Gallery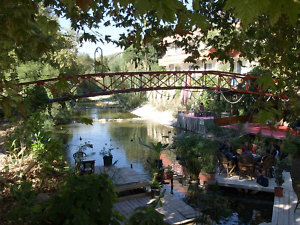 Adrasan Hotel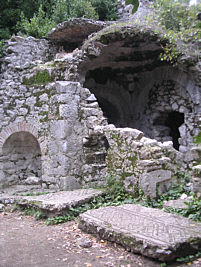 Olympos

Coastal Path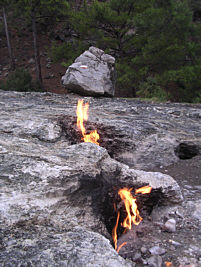 Chimaera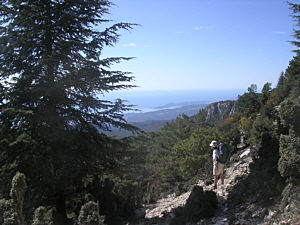 Tahtali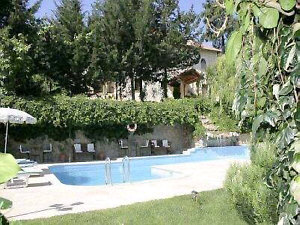 Beycik Hotel